HK Mark 23: Safariland holster
The HK Mark 23 is an amazing handgun. However, it's size excludes it from being considered by many holster manufacturers. One of the more common form fitted options is the Safariland 6005-94-122.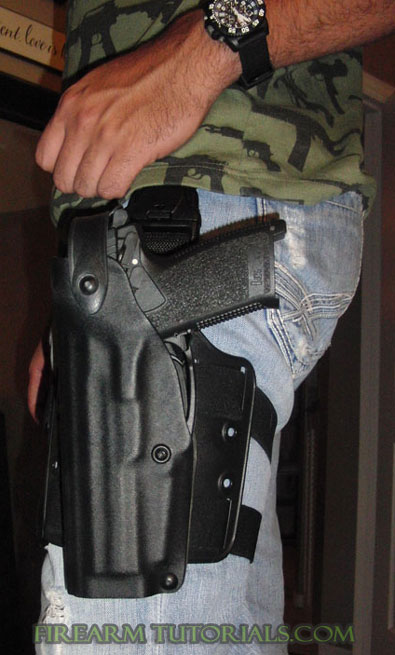 The 6005 series is a drop leg holster with a rear retention strap. The strap slides forward (towards the ground) to allow the operator to draw the weapon when needed. It's light, durable and effective. The only downside is the price. It comes in at $100+ and usually a special order item in both left and right hand models.
My only compliant is that the 6005 will not accommodate a weapon light. This is partly due the design of the Mark 23 as it does not have any picatinny rail. The image to the right shows the holster on a man 6'4" and 200 pounds.
No feedback yet